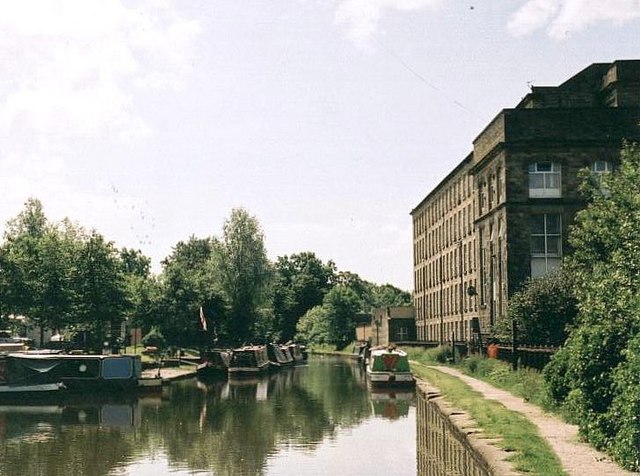 Bollington – ideal for cotton mills
For thousands of years Bollington was part of Macclesfield Forest, and apart from the Romans marching through on their way from Chester to Buxton during their occupation, nothing much happened here.
In Norman times it was an obscure part of the vast parish of Prestbury.
Then, in the late 17th century, when the Industrial Revolution needed more waterpower, Bollington came into its own. Our River Dean was ideal for cotton mills, and by the late 17th century cotton mills were springing up. Many workers for the mills were moved down from Bolton in Lancashire, and by the early 1800s Bollington was becoming a bustling industrial village. The wealth of the local cotton industry built some of our finest buildings. By 1830 Bollington had gained a canal and by 1870 it had a railway.
By 1834 Bollington was big enough to deserve its own parish church and St John's was built. Then St Oswald's was consecrated in 1908 and became the parish church in 2003. In its 112-year existence we have had 19 vicars.
Nowadays our population is about 8,000, and our local Town Council office gently suggests that we could describe our parish as a small town, with the character of a large village.
Learn more about Bollington at https://happyvalley.org.uk