God doesn't take people from us; God is there with outstretched arms of love and mercy to receive them when they die. Death is not the end.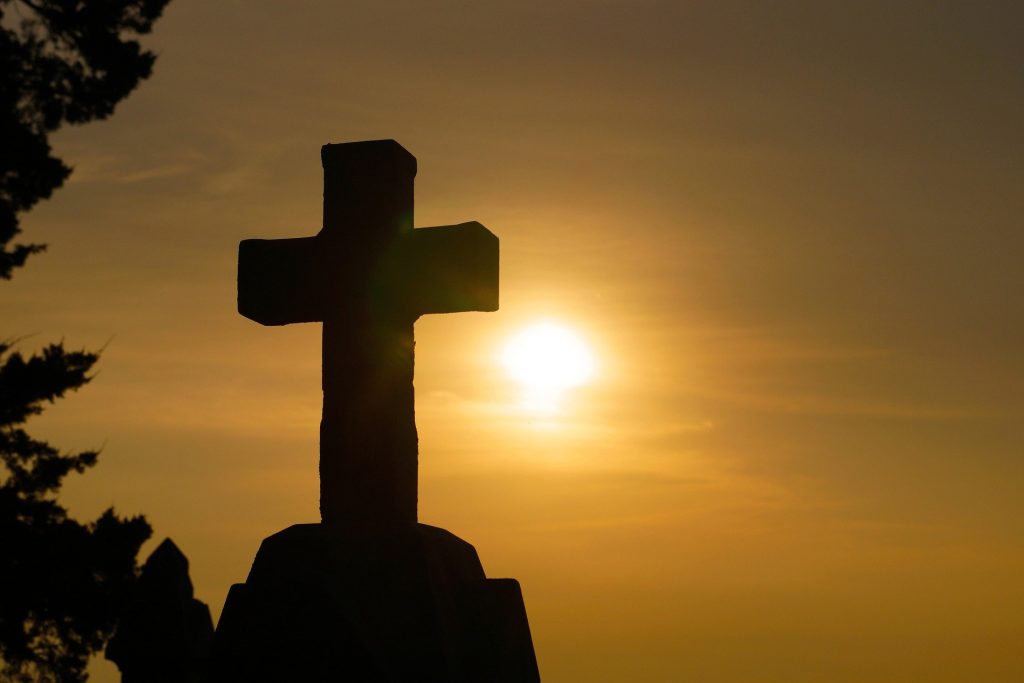 When someone you love dies you have a funeral to organise, but at a time when you won't want to be making decisions, and you will want to do the best for your loved one.
Lots of people in Bollington are not particularly religious and don't go to church, but at the end most people want their loved ones to be commended to God.
Church of England vicars are here for everyone who lives in the parish, whether you go to church or not. A funeral led by your vicar, whether at the crematorium or in church, will commend your loved one to God's love and mercy. The vicar will claim God's promise of heaven for your loved one.
The main difference between a religious funeral and a civil celebrant funeral is that whilst both look back and celebrate someone's life, a religious funeral also looks forward, to the heavenly hope and joy of resurrection life promised us by Christ.
If you decide you want the vicar, the next decision is where to have the funeral.
Most people choose either to have the funeral service in St Oswald's (followed by a short committal at Macclesfield Crematorium or a burial ground), or to have the whole service at the crematorium.
A funeral in St Oswald's can be any length and therefore as personalised as you want it to be. A service at the crematorium cannot be more than 25 minutes. 
A funeral at the crematorium is all in one place. A funeral in St Oswald's keeps it in Bollington, giving people the choice whether or not to go to the committal afterwards. 
If you are expecting a large number of mourners, St Oswald's has more space than the crematorium and more time available for people to arrive and leave.
Another option for a funeral is to have a small cremation service, or even a direct cremation, and have a larger memorial service in St Oswald's a few weeks later on a day to suit. This could be combined with burial of ashes in St John's graveyard.
Many people ask about cost. Church of England fees are set nationally. In 2022 the fee to have a vicar take the funeral at the crematorium is £206. The fee for a funeral in church is also £206. There is a £30 fee for a committal elsewhere. There will be extra costs church pass on – £75 to an organist, £50 to a verger and possibly up to £80 for any extra heating needed. 
If you want the vicar to take the funeral for your loved one, please tell your funeral director who will set the date and time appropriately.
Rev Nancy says, "A funeral can never make things worse, because the worst has already happened, but a good funeral can bring an immense amount of comfort. I help families create a funeral that is just right for their loved one, a personalised funeral that reflects the good and joy in life, a funeral which has both tears and laughter, a funeral their loved one would have enjoyed. I have faith that God's promise of heaven is offered to all and I claim God's promise at every funeral."