This page shows events coming up at St Oswald's Bollington in the next month or so. You can also view these events on our public Google calendar.
Special Events
Advent talk
Thursday 7th December 11.15am
St Oswald's will welcome St Gregory's for the next in our series of talks.
The focus is on Advent and the speaker will be Mary Hardiman, a former high school teacher, counsellor and writer who also volunteers for a charity which supports Death Row prisoners in the USA.
Mary has given talks locally and nationally and is an engaging down to earth presenter. 
All are welcome.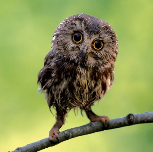 St Oswald's Little Owls
Baby & Toddler Group
Tuesdays (in term time)
9.30 to 11.00am
Come along and join our friendly group of babies, toddlers, parents and carers offering friendship and mutual support.
Fun, games, crafts, song, stories, prayers.
Refreshments provided.
Calendar
Sunday, 03 December 2023

Tuesday, 05 December 2023

Thursday, 07 December 2023

Sunday, 10 December 2023

Carol Service with Bollington Festival Choir 3.00pm

*Parish Communion* 10.30am

Tuesday, 12 December 2023

Thursday, 14 December 2023

Sunday, 17 December 2023

*All Age Communion* 10.30am

Tuesday, 19 December 2023

Thursday, 21 December 2023

Singalong Carols 10.30 am

Sunday, 24 December 2023

First Communion of Christmas 11.15pm

Monday, 25 December 2023

Christmas Family Communion 10.30am

Thursday, 28 December 2023